This winter, we hosted a camp for Slavia Prague and winter preparation matches
Closing our tenth winter season over at hefc.team, here's a roundup of what we made happen.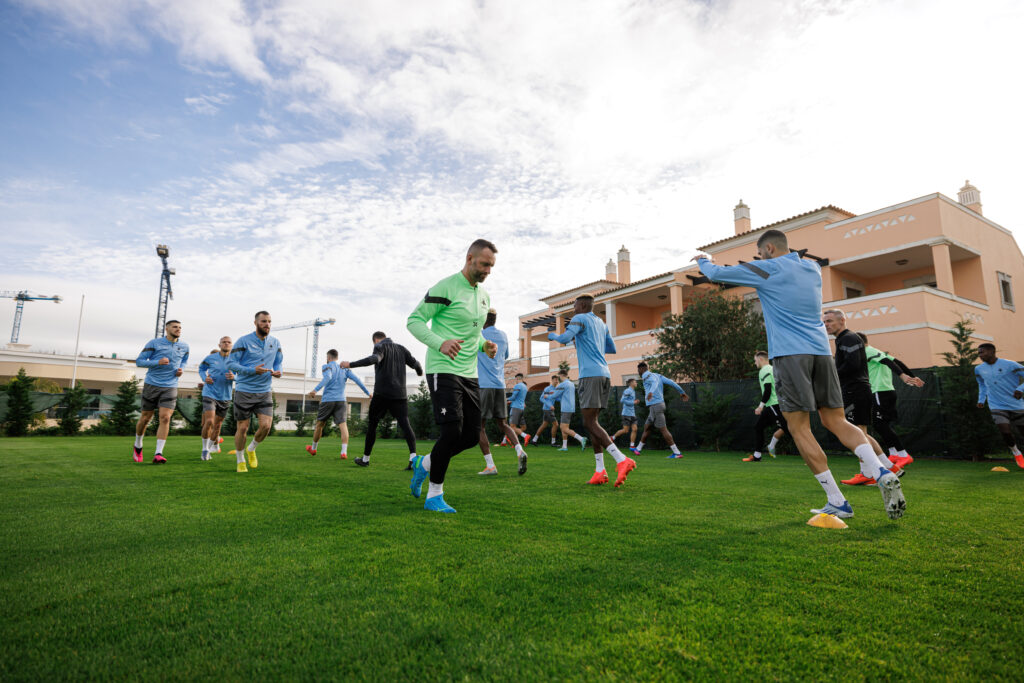 Winter training camps in Portugal are always a huge hit 
The point of mid-season breaks is to warm up – sometimes quite literally. We took our clients down south, to our evergreen Cascade Wellness Resort in Lagos, Portugal. Here, they could train to be in their best shape for the upcoming season while soaking up the sun. Between January 10th and 23rd, Slavia Prague took full advantage of 3 swimming pools, a full-on wellness experience, and exquisite Mediterranean cuisine as well as played a match against Servette Geneva. Two strong teams and such a great atmosphere – what a sight! "We love coming back to Portugal," the team wrote on their website:
"We know the place has everything we need at hand, and the pitches are of world-class quality."
Young team got to score in a match with a well-established player 
We had the pleasure of hosting preparation matches all through January and February. One of them comes to mind in particular – Union Berlin played against MŠK Žilina. Being the last prep match for Union, the event served as an entry into the main season. For their younger counterpart, MŠK Žilina, it was a big deal to participate as equal partners. Even fans showed their enthusiasm by traveling to Germany and showing up in mere thousands. Another one that stood out was between these Czech and Polish youth teams. 

Created some memorable moments for smaller teams 
For some teams (and fans alike!), the winter training camps are precisely about preparation matches they get to play in the off-season. From MFK Ružomberok to Puszcza Niepolomice to FK Fotbal Třinec, we had a total of 8 matches that amounted to 15 goals, 7 clean sheets, and definitely plenty of emotions!

Lessons learnt from cancellations 
We also had three last minute cancellations due to extreme weather conditions – something you have to adapt when working in the travel business, really – which we were able to recover from by coming up with a substitute. Overall, this winter showed that the pandemic years are definitely behind us and the hefc.team is coming back stronger than ever.